Tuesday 28th August and Wednesday 29th August 2018
A ground-breaking two-day conference in an effort to determine how Irish parishes can navigate their future amidst rapidly declining clergy numbers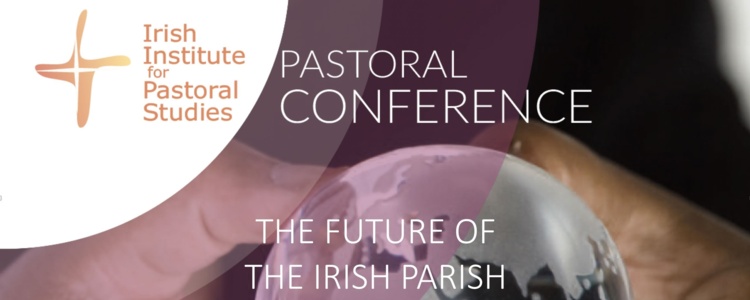 The Future of the Irish Parish
Ground breaking Conference to take place at MIC Thurles

A ground-breaking two day conference on The Future of the Irish Parish is being hosted by the Irish Institute for Pastoral Studies, MIC St Patrick's Campus, Thurles, on Tues 28 and Wednesday 29 August, in an effort to determine how Irish parishes can navigate their future amidst rapidly declining clergy numbers.
Speaking in advance of the conference, Rev. Dr Éamonn Fitzgibbon, Director of the Irish Institute of Pastoral Studies spoke of the current state of the Irish parish saying "In Ireland it is quite clear that the dynamic of the parish is changing dramatically. A seismic shift has been occurring as vocations to priesthood and religious life have plummeted with the result that the forms of pastoral ministry and parish life that were such staples of the Catholic Church in Ireland for generations will no longer be possible. How the parishes are run and managed is a major challenge for the Church authorities and for the laeity as they bid to chart a way forward".
According to Rev Fitzgibbon the future reality of the Church is something we must proactively go out and meet. While Ireland is right in the middle of this transition, other countries have already been through this process and Rev Fitzgibbon believes that we can learn from their experiences, study how other parishes, communities and dioceses coped when faced with similar challenges.
To that end this conference will draw on the experience of those who have already driven and witnessed this transformation within their own parishes. Keynote speaker at the conference is Cardinal John Dew, Archbishop of Wellington and Vice President of New Zealand's Catholic Bishops Conference, a man who has worked extensively in forging a path of evangelisation through his ministry. Cardinal Dew will share his experiences on lay pastoral leadership roles on the opening day of the conference.
Other speakers include Bishop Michael Wustenberg, who has extensive experience of parish ministry and missionary work, and drawing on his experience as a Bishop in South Africa, will speak on the theme of the parish as a community of communities.
Fr Matthew Nunes from the Archdiocese of Liverpool, who was appointed in 2006 as Parish Prist of three different parishes, before having a further two added, will speak on the experiences of Widnes as a witness to team ministry. His predicament sparked his interest in change management, facilitation and teamwork as a way of responding positively to the challenge of changing parish realities - a subject which is touching each parish throughout Ireland right now.
Dr Margaret Lavin, Professor Emerita, University of Toronto, will speak on rites and responsibilities - the role of the clergy and laeity in the Catholic Church.
These guest speakers will be joined by Martin Kennedy, a freelance trainer and facilitator who works with Church and community groups and has recently published Ministry Now - New Approaches for a Changing Church; and Dr Jessie Rogers who lectures in Scripture at the Pontifical University, St Patrick's College Maynooth and has trained as a spiritual director in the Ignatian tradition. She is a member of the Godly Play College of Trainers and she recently facilitated the Limerick Diocesan Synod.
According to Rev. Fitzgibbon the conference promises to be a unique opportunity for parishioners, clergy and theologians to explore together important pastoral issues confronting the Church in Ireland. While the guest speakers will give insights into their own personal experiences, the aim of the conference is for the interaction to be two-way and all-inclusive. By doing this, participants can bring their experiences into a shared environment and make meaningful contributions for what will be ground breaking territory.
The Irish Institute of Pastoral Studies was established in the last two years within the Department of Theology and Religious Studies based in MIC St Patrick's Campus Thurles. The aim of the institute is to enable the fulfilment of a new vision for the Church in Ireland to meet the current challenges it faces. It supports the development of lay formation and leadership and provides ongoing formation for clergy throughout the province and beyond.
The Future of the Irish Parish takes place at MIC St Patrick's Campus Thurles on Tuesday 28 and Wednesday 29 August. Further information and booking details available here or from (0504) 20590 or see www.irishinstituteforpastoralstudies.com
For further information contact:
Ciara Ní Shúilleabhain
Director of Corporate Communications
MARY IMMACULATE COLLEGE
South Circular Road, Limerick, Ireland
Phone: +353 61 204595
Web: www.mic.ul.ie