Mary Immaculate College has incorporated St. Patrick's College as another campus within the College. It is intended that Thurles will serve as a centre for theological, pastoral and spiritual renewal in the entire region. To this end Mary Immaculate College has announced that it is to establish an Institute for Pastoral Studies based at the campus in Thurles.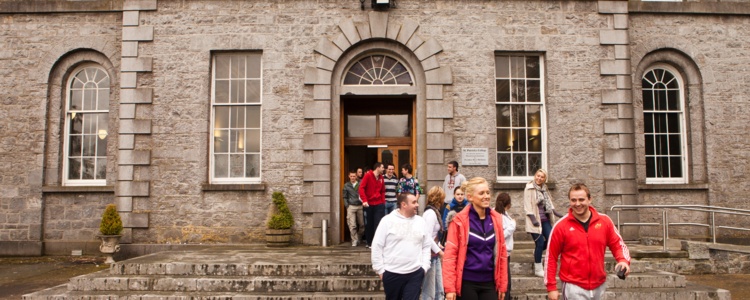 Mary Immaculate College was established as a dedicated primary teacher training college in 1898 by Bishop Edward Thomas O' Dwyer, Roman Catholic Bishop of Limerick and the Sisters of Mercy. The role of the College was expanded in 1992 to offer a Liberal Arts programme, while continuing to run both undergraduate and, more recently, postgraduate courses leading to primary education practice. It is located on South Circular Road in Limerick, Ireland. It became academically linked to the University of Limerick in 1991 and all degrees, certificates and other educational awards offered at the college are accredited by the University.
St. Patrick's College, Thurles was founded in 1837 and operated as a seminary for many years. In 1988 after a gap of 81 years, lay students were readmitted to the college. In 2002 the college ceased to function as a seminary having ordained over 1,500 men for the priesthood. Today St. Patrick's offers degrees validated by the University of Limerick, in Theology, Business Studies, Irish and Religious Studies and education, Irish Studies and Education, as well as programmes in pastoral ministry. The incorporation into Mary Immaculate sees the college re-branded as MIC St. Patrick's Campus, Thurles.
This original rationale that underpinned the founding of Mary Immaculate College and St Patrick's College is still relevant – the founding intention still speaks. Since its foundation the College has sustained its commitment to academic excellence, while offering a distinctive ethos and mission informed by the vision of Catherine MaCauley. The institutional distinctiveness of Mary Immaculate College is evidenced by the fact that academic programmes are at the service of a deeper function emphasised by the College of imparting to its students that which is necessary for a flourishing life. This is also true of St Patrick's, originally established as a seminary to provide priests for the Church at home and abroad, St Patrick's has provided leaders for communities in Ireland and throughout the world.
The distinctiveness of Mary Immaculate College and of St Patrick's is clearly evident – the distinctiveness of these two institutions coming together and developing a Pastoral Institute for the Irish Church is very exciting.