Commitment required:
A willingness to participate in all eight sessions and to undertake some reading and light study (up to two hours weekly) between sessions.
Cost:
There is no charge. Each participant will receive the course book and a Christian Community Bible (Catholic Pastoral Edition), the particular bible that will be used throughout the course.
Course Book:
Brendan McConvery C.Ss.R. How To Read The Bible: A Manual For Beginners And For Those Who Have Forgotten How,Redemptorist Communications Ireland, 2009.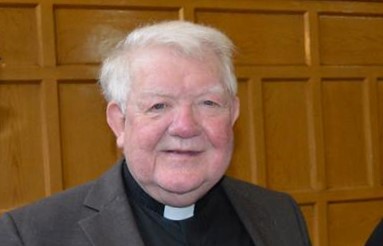 Description:
Fr. Brendan McConvery C.Ss.R., a much respected Irish Biblical Scholar who taught scripture at St. Patrick's College Maynooth for many years, designed this 80-page book to support engagement with the Bible. Its simple, user friendly style invites exploration in a non-threatening and accessible way. Through it Fr. Brendan provides the reader with the tools to unearth the richness of both the Old and New Testaments, and even to pray with them. It lends itself nicely to group exploration, supporting course participants in widening their understanding of scripture.
Venus and Times
| | |
| --- | --- |
| Venue | Time |
| Ballykisteen Hotel | Tuesdays from 7.30pm-8.45pm starting the 24th of October 2017 |
| Parish Centre Cashel | Thursdays from 7.30pm-8.45pm starting the 26th of October 2017 |
| St Patrick's Campus Thurles | Tuesdays from 7.30pm-8.45pm starting the 24th of October 2017 |
Please contact:
For queries or to book a place: email IIPS@mic.ul.ie or phone 0504-20392